Skip to product information
Todas nuestras barras de línea ganaron Premio ORO en la categoría "Best Packaging Design" en The Global Chocolate Alliance competition. Y Premio PLATA en la categoría de "Food Packaging Design" en los Latinamerican Design Awards.
Soconusco, Chiapas, Mexico
Regular price
$ 150.00 MXN
Regular price
Sale price
$ 150.00 MXN
Unit price
per
Sale
Sold out
Young Mezcal made from 100% Maguey Espadín from Santiago Matatlán, a town located in the central valleys of Oaxaca, considered to be the "world capital of mezcal". The agaves were crushed into an Egyptian stone mill, known as tahona, the liquid was fermented in oak vats and double distilled in clay pot stills to obtain the freshest citrus and herbal notes, which blend harmoniously with our Soconusco, Chiapas 73%.

Size: 2.83 in x 5.90 in x 0.27 in 7.2 cm x 15 cm x 0.7 cm
PRODUCT HIGHLIGHT:
Maestro Mezcalero: Joel Santiago
Envíos gratis a partir de $1,800
Compra cifrada y segura
Métodos de pago
Granos de cacao, Azúcar de caña, Mezcal Espadín joven. Puede contener trazas de trigo, soya, leche, nueces, huevo y cacahuates.
*Producto sin alcohol.
Tamaño de la porción: 30g Porciones por envase: 2, Cantidad por porción: Contenido Energético 418kJ (100kcal), Calorías de Grasa 251kJ (60 kcal), Proteínas 2g, Grasas Total 7,0g, Del cual: Saturada 4,0g, Ácidos Grasos Trans 0g, Colesterol 0mg, Hidratos de Carbono 6,5g, Fibra Dietética 13g, Azúcares 6g, Sodio 0mg
Puede contener trazas de trigo, soya, leche, nueces, huevo y cacahuates.


View full details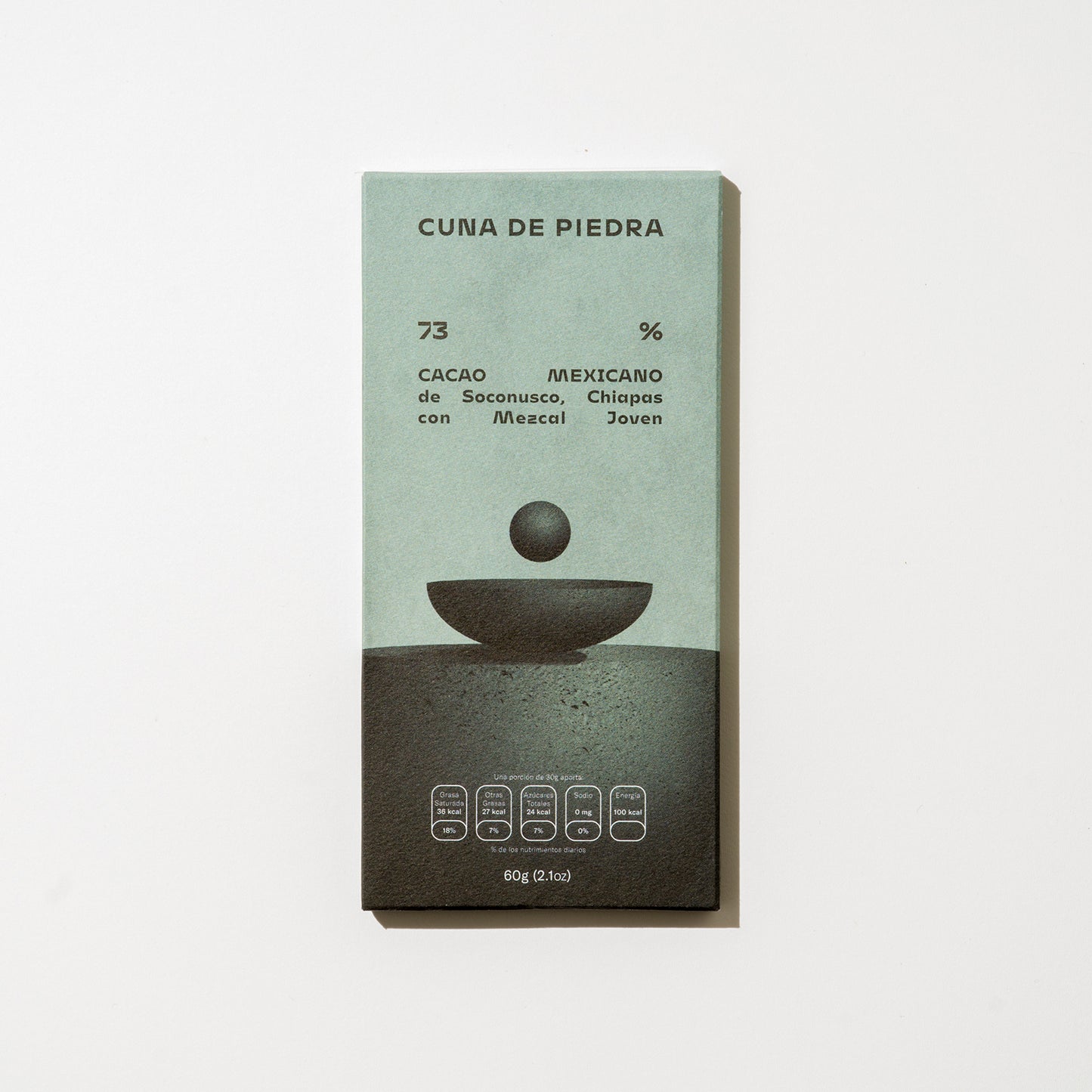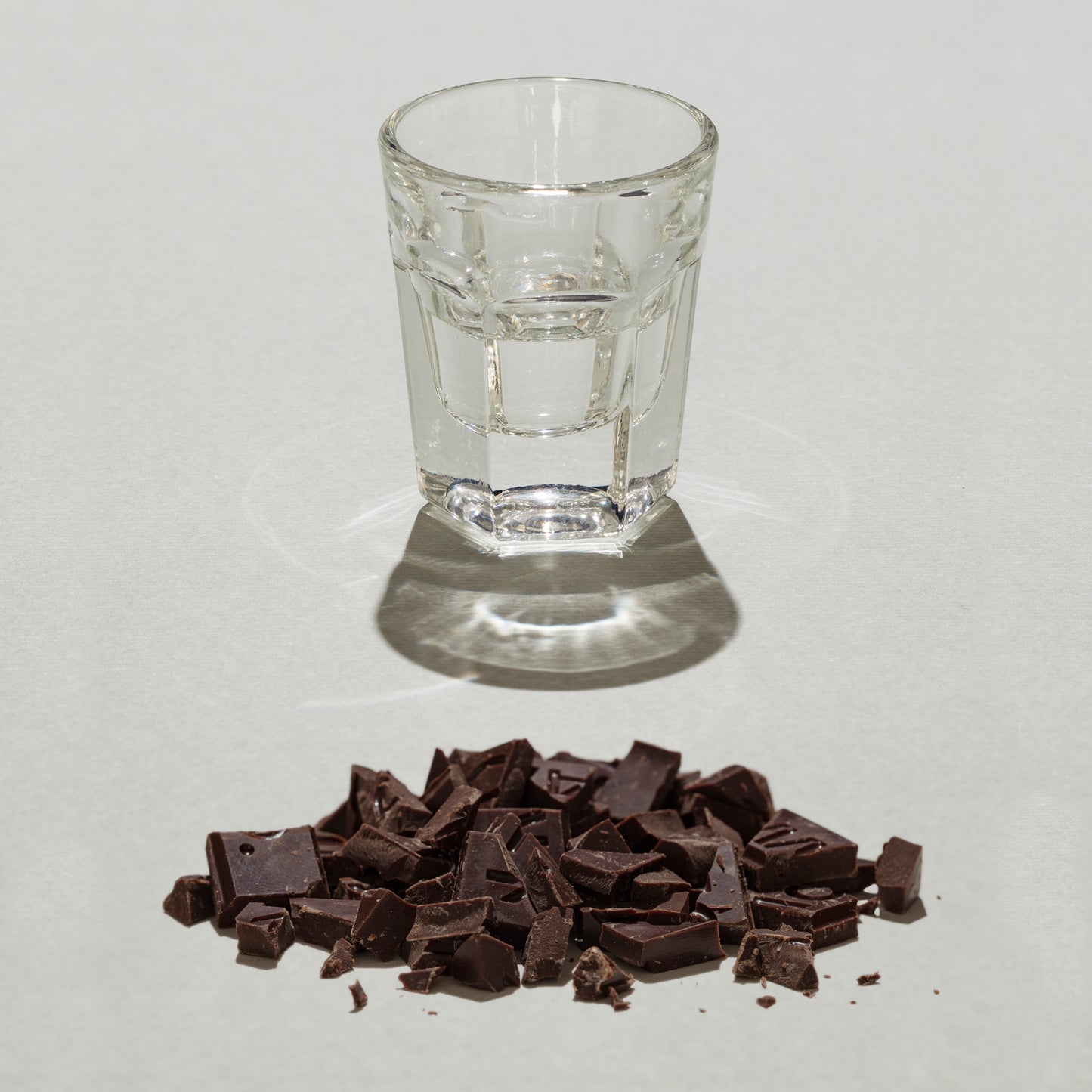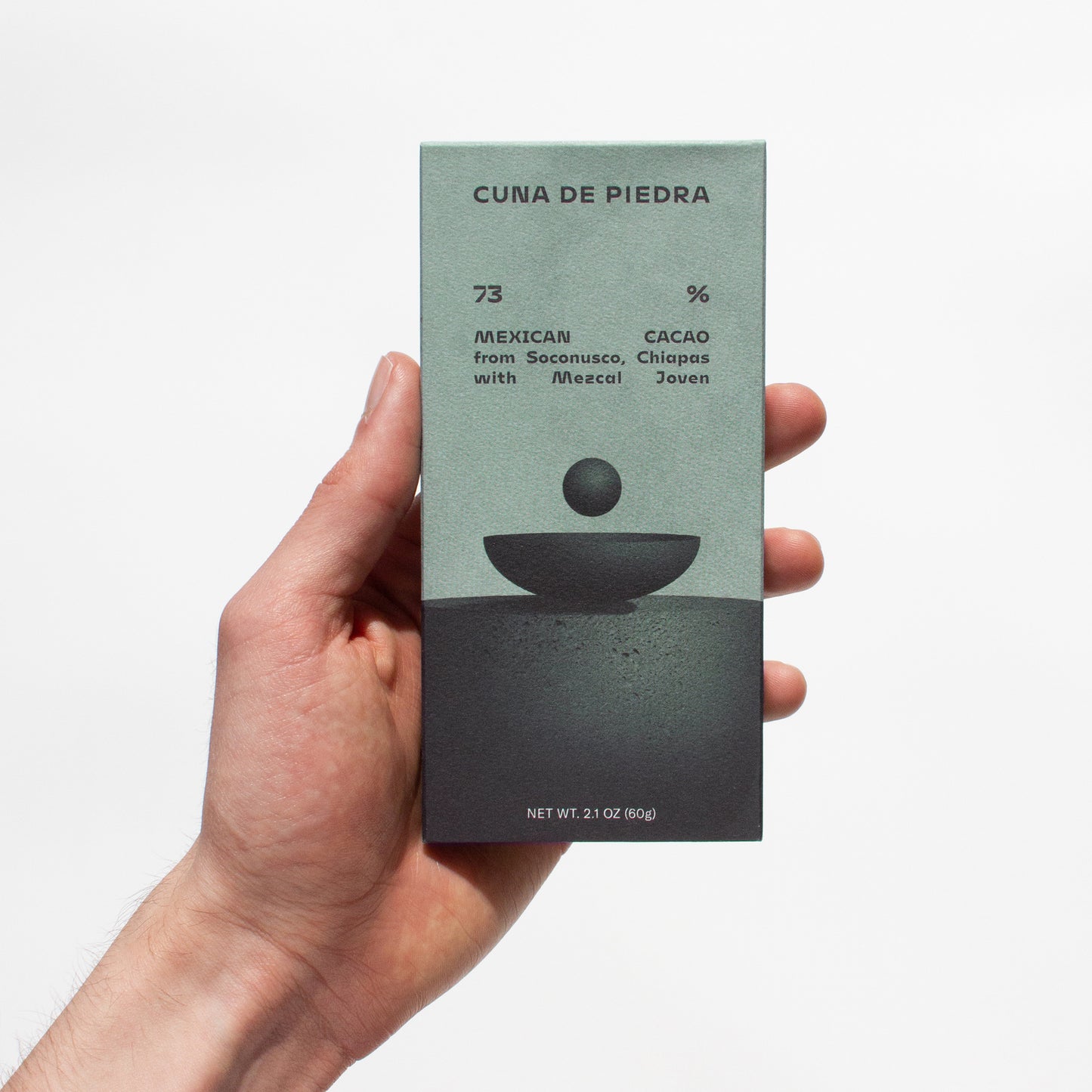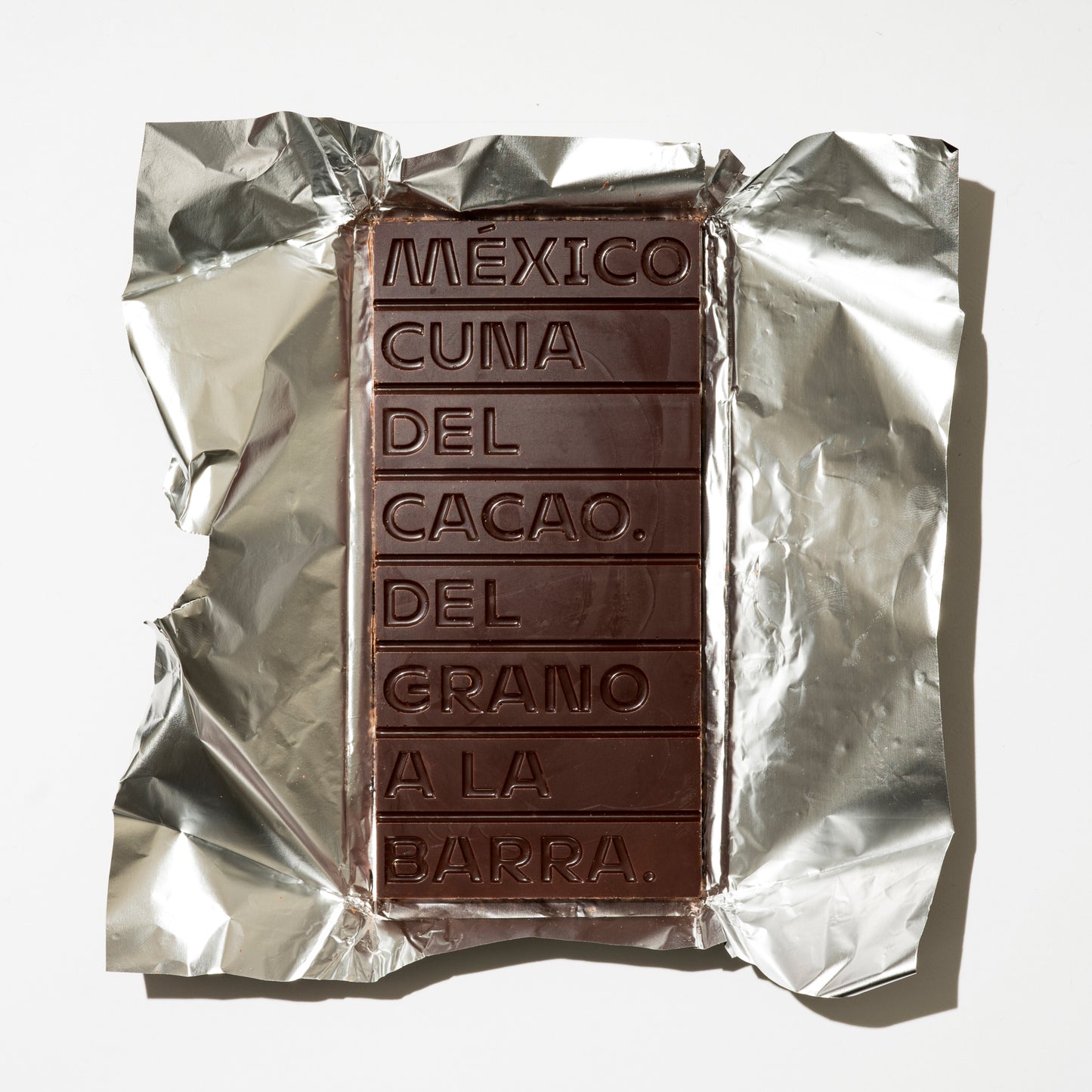 FAQ'S
Los tiempos de entrega de las paqueterías a tu domicilio es entre 1 y 5 días hábiles. (L-V) sin embargo puede haber lugares de acuerdo a la logística de la paquetería que se consideran zonas extendidas y puede que tengan un tiempo extra
No, por el momento solo dentro de la República Mexicana.
No, no hacemos cancelación de pedidos.
Envíos
Recibe tu pedido en perfectas condiciones.
Métodos de pago
Tu experiencia más accesible, prueba nuestras formas de pago.
Granel
Tenemos opciones para tu negocio, contáctanos.