BEAN TO BAR
Somos parte del movimiento Bean to Bar porque nos apasiona involucrarnos en cada parte del proceso, desde la cosecha del grano en su lugar de origen, hasta el empaquetado de nuestras barras. Nos honra compartir los valores y la filosofía de este movimiento.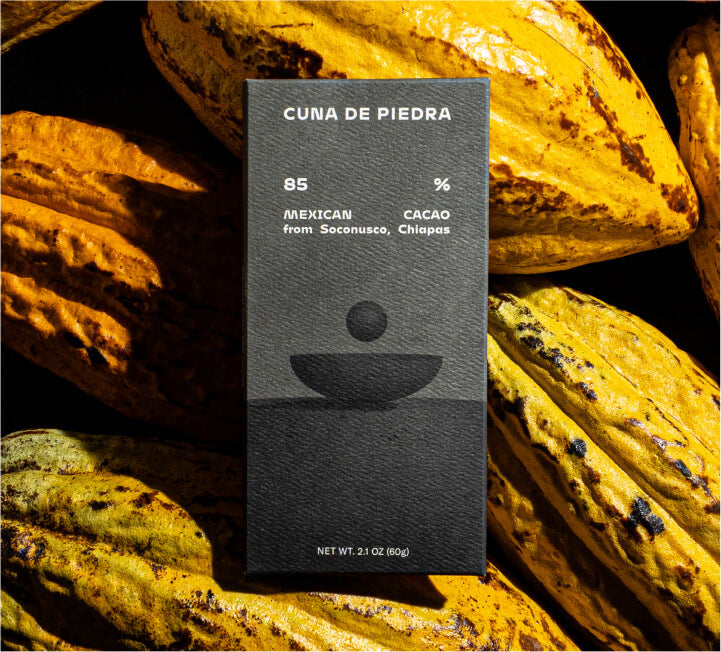 HONRAMOS LA HISTORIA
Detrás de cada barra y cada producto hay una extensa investigación y un compromiso por compartir el valor histórico y cultural de cada uno de los ingredientes que lo componen.
UN GUSTO SIN CULPA
Comer chocolate no tiene porque ser un gusto culposo, y con base en esa idea, hemos creado una variedad de sabores interesantes para que disfrutes como quieras.
UN REGALO CON TRADICIÓN
Así como nos apasiona compartir contigo chocolate de calidad, honrando las tradiciones, sus procesos e historia, también nos apasiona verte compartirlo. Regala Cuna de Piedra.