Skip to product information
Todas nuestras barras de línea ganaron Premio ORO en la categoría "Best Packaging Design" en The Global Chocolate Alliance competition. Y Premio PLATA en la categoría de "Food Packaging Design" en los Latinamerican Design Awards.
Soconusco, Chiapas, Mexico
Regular price
$ 150.00 MXN
Regular price
Sale price
$ 150.00 MXN
Unit price
per
Sale
Sold out
Esta barra fue creada cuidando cada detalle, desde la selección de la cosecha y la ejecución de un tostado delicado, hasta un proceso de refinado que respetara la personalidad de los granos de cacao. Nuestro propósito fue desarrollar un producto con el carácter de una barra 100% cacao que desencadenara una travesía de sabores muy mexicanos.
El cacao que utilizamos para esta barra proviene del Soconusco, en Chiapas, una región que fue habitada por los Mokayas, quienes domesticaron el árbol del cacao hace unos 4,000 años. Existe evidencia arqueológica de restos de teobromina en vasijas de barro que datan de aquella época. Ellos fueron los primeros en preparar chocolate en territorio mexicano y, muy probablemente, los que acuñaron la palabra "kakawa" en su lengua Mixe-Zoque.

Tamaño: 7.2 cm x 15 cm x 0.7 cm

Envíos gratis a partir de $1,800
Compra cifrada y segura
Métodos de pago
Contenido energético: 410 kcal(1,715 kJ) por 100 g. Declaración Por 100g: Proteínas 13g, Grasas totales 39g, Grasas saturadas 24g, Grasas trans 0mg, Hidratos de carbono disponibles 4g, Azúcares 4g, Azúcares añadidos 0g, Fibra dietética 39g, Sodio 0mg
Puede contener trazas de trigo, soya, leche, nueces, huevo y cacahuates.


View full details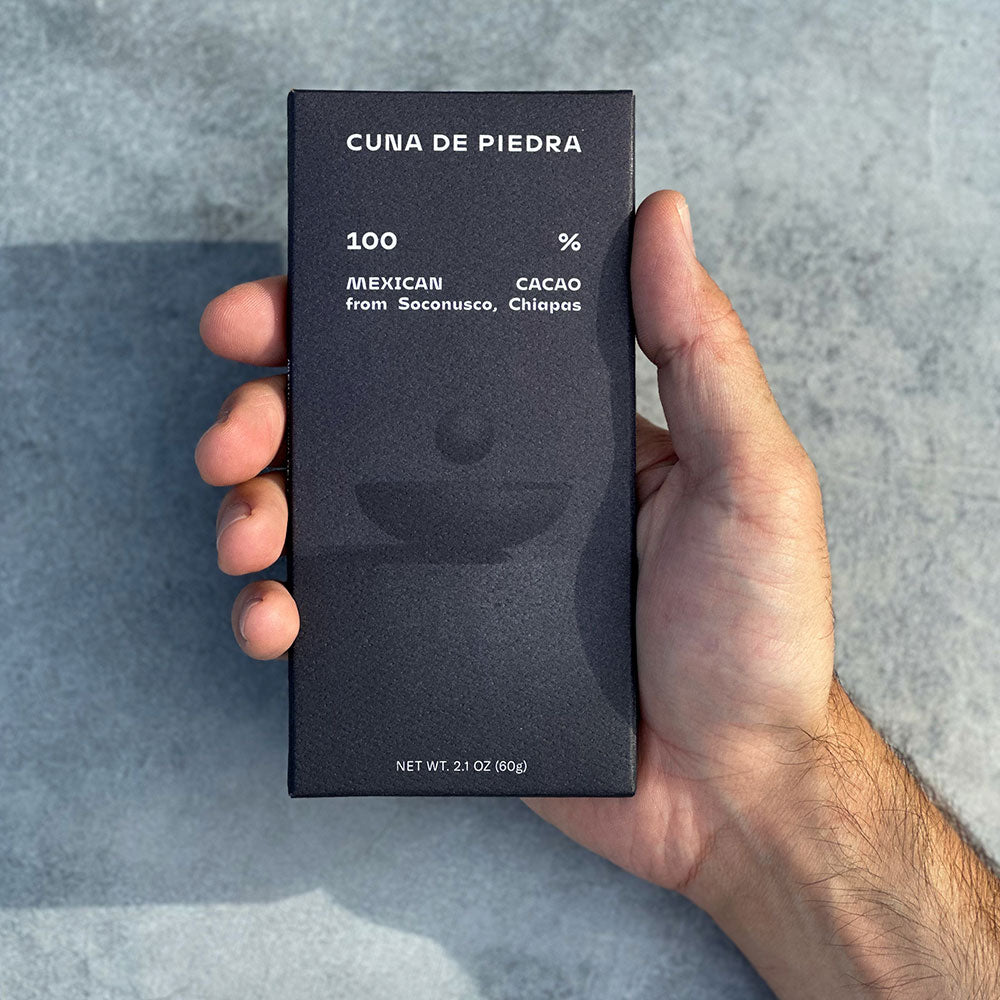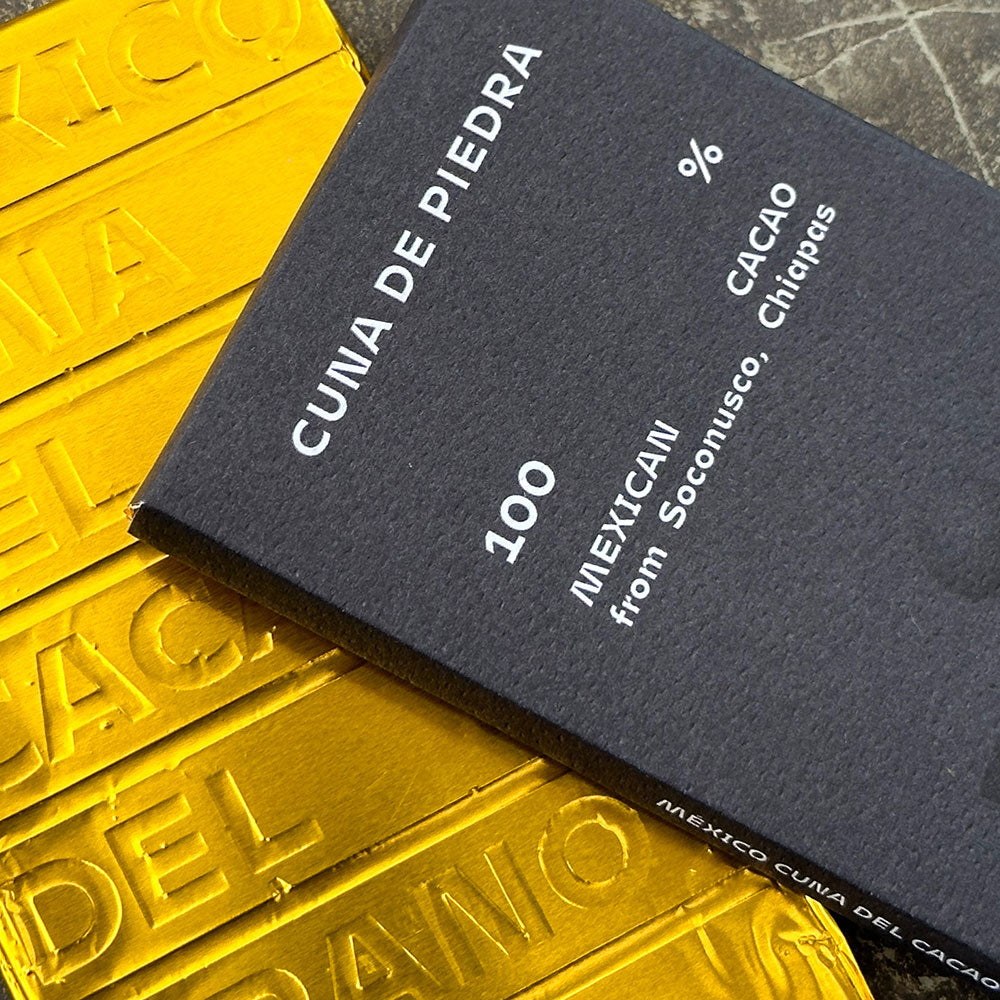 FAQ'S
Los tiempos de entrega de las paqueterías a tu domicilio es entre 1 y 5 días hábiles. (L-V) sin embargo puede haber lugares de acuerdo a la logística de la paquetería que se consideran zonas extendidas y puede que tengan un tiempo extra
No, por el momento solo dentro de la República Mexicana.
No, no hacemos cancelación de pedidos.
Envíos
Recibe tu pedido en perfectas condiciones.
Métodos de pago
Tu experiencia más accesible, prueba nuestras formas de pago.
Granel
Tenemos opciones para tu negocio, contáctanos.